Garden of Coventry

Interactive exhibition, 2019
FarGo Creative Village Container
Coventry, United Kingdom
Artivive virtual reality application, print on paper, greenery, two-channel audio, LED lighting chain, Theta 4K 360 camera
Event producers: Eger Tiitus and Roshni Patel
Garden of Coventry was an immersive media exhibition using a combination of augmented reality (AR) technology and real-life props to present a utopian glimpse into a greener and more sustainable City of Coventry.
The exhibition was designed as an immersive all-round experience featuring spatial audio and a garden of greenery.
Showcasing some of the most prominent landmarks in the city, the project aimed to inspire local communities to think green and work towards making their home a more sustainable place to be.
Garden of Coventry on Instagram.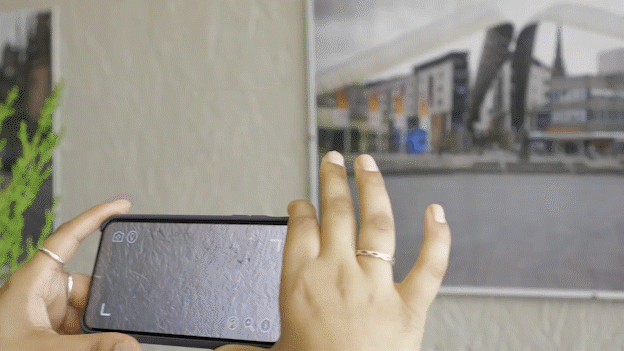 Garden of Coventry AR in action
Photos by courtesy of Linda Gorska.